Mendocino: Big River Guided Tours
Big River flows fifty five miles westward from the rugged Coast Range into Mendocino Bay. Due to its slight gradient, the lower eight miles are tidal, providing paddlers with good depth year round. Nestled within California's newest state park, the Big River estuary–including its abundant wildlife and adjacent lands–is now permanently protected. Our unique trio of Big River tours will help you experience the wildlife and river in a way that is truly remarkable … and profoundly memorable.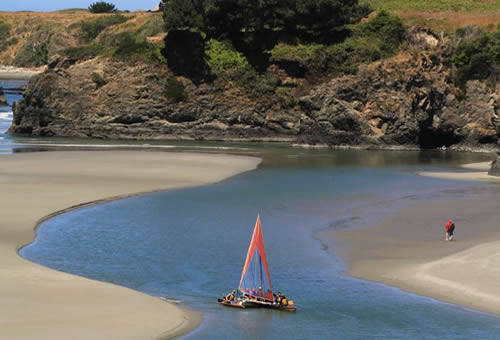 Solar Eco Cruise
Explore beautiful Big River State Park on a high tech 33 foot redwood outrigger, the perfect way to enjoy a lazy summer outing in Mendocino!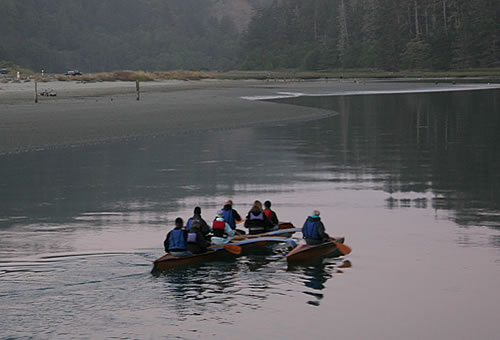 Sunset 'Til Dark Bioluminescence
(Sold out for the 2017 season.)
Paddle on Big River after dark in our ultra stable 9 person outrigger.
Phosphorescent algae lights up like fireflies during the summer months.
Trip lasts about 2.5 hours and only runs 6 to 8 times each summer when the conditions are ideal.
"When you put your hand in a flowing stream, you touch the last that has gone before and the first of what is still to come." — Leonardo Da Vinci